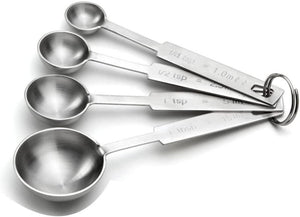 If you bake, you can never have too many measuring spoons!  These are a nice quality set, ours have lasted for years and still in perfect shape! We love these because :
1. they are made of stainless steel
2. the metal isn't flimsy and won't bend easily
3. the measurements are ETCHED into the metal handles.